Our path in CLAY PIGEON SHOOTING
1994 | We enter the sport automation sector

It all begin with the development of our first control unit, the EP095S , for the time was cutting-edge technology. Tested for more than three years, tuning the sound board listening all the sounds coming from the microphones on the shooting range to filter out all the enviromental sounds from the human voice.

1998 | ISSF World championship in Barcellona

The EP095S is used for the competition. We start to exclusively dedicate ourselves to the clay shooting range automation.

The Multi-Pull system as born

Good results push us to invest in developing new technologies, new accessories are in project such as: new high sensitivity microphones, scoring monitors, digital scoreboards and automated results gathering systems.

We become official suppliers of the I.S.S.F. and F.I.T.A.S.C.

2004 | We are selected to manage our first Olympic Games in Athens

From that first Olympic, we have continued to be selected in Beijing in 2008 until today at Tokyo 2020.
Our mission for more than 30 years
Develop more and more advanced products for clay pigeon shooting through technological innovation.
Having an aesthetic, functional, mechanical and electronic attention to design.
Create facilities for the customer.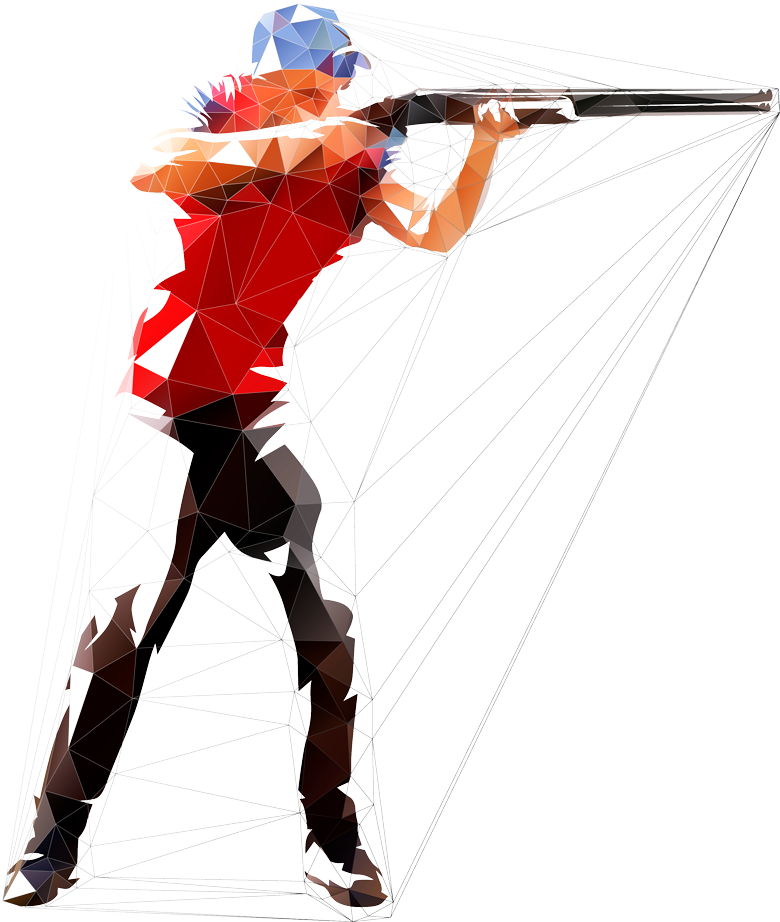 We devote extreme attention to the development, production and construction of every product in our company.
We always look for the most effective solutions based on requests.
We provide quality on-site support to give athletes and range managers the best possible service.
The origins of Electronica Progetti
Elettronica Progetti was born in 1985 combining different experiences of four Italian engineers. In the early years, we worked mainly for the military market and then dedicated ourselves to the industrial sector, designing and mass-producing innovative products in various sectors.
What we have done
Patented photovoltaic system for the aeration of greenhouses (installed in Italy).
Over 4,500 charge controllers for rural electrification photovoltaic systems and stand-alone applications.
Over 2,500 control units for photovoltaic street lighting systems in Italy, Algeria, Egypt and other locations in Africa.
Over 1,800 charge controllers and control units for low-power photovoltaic energy systems.
Over 50 cathodic protection units, with fixed and automatic control of the output voltage, for systems powered by photovoltaic solar energy.
Complete photovoltaic systems for telecommunications (installed in Pakistan).
Complete photovoltaic systems for cathodic protection (installed in Abu-Dhabi).
Complete photovoltaic systems for telemetry (installed in Algeria).
Complete photovoltaic systems for telecommunications and territorial control (installed in Italy).
Over 20,000 cemetery lighting systems with very low consumption lamps.
2
AUTOMATION FOR THE CIVIL INDUSTRY
Installation and production of:
control units for automatic counting of industrial laundries;
systems for the prevention of oxidation of metal conduits such as oil pipelines in the desert with the waves conveyed;
conveyed wave system for emergency calls for an important hotel chain in Rome.
Design and construction of:
passive "wide-open" radar for the Italian Air Force;
radio link operating in "frequency hopping" mode;
automatic test stations for the production of radio links;
automatic test stations for transceivers in use by the Italian Army;
automatic test station for a 1kW radar transmitter used by the Turkish Army;
radiofrequency radar equipment for civil land surveillance applications;
fire sighting system with infrared sensor and visible camera;
complete series of test stations for military equipment operating in the radar field.
4
MEDICAL / SCIENTIFICA AREA
Design and development of:
receiver-transmitter for the CONCERT space mission on behalf of the European Space Agency, in collaboration with the InfoCom Department of the La Sapienza University of Rome and the Department of Applied Electronics of the University of Paris;
40 W biostimulation laser;
power supply for CO2 surgical laser with power of 250W and voltage of 30.000V.